In planning your Atlanta kitchen remodeling project, one of the things to consider is the color scheme. The colors you choose for your kitchen will play a large role in creating the overall look and feel of the space. While it's easy to simply pick a favorite color and play around with it, you must also consider how your kitchen's aesthetic works with other rooms in the house. Other things to consider include the amount of lighting the space gets, current design trends, and how your kitchen's appearance affects the appeal of your home should you decide to sell.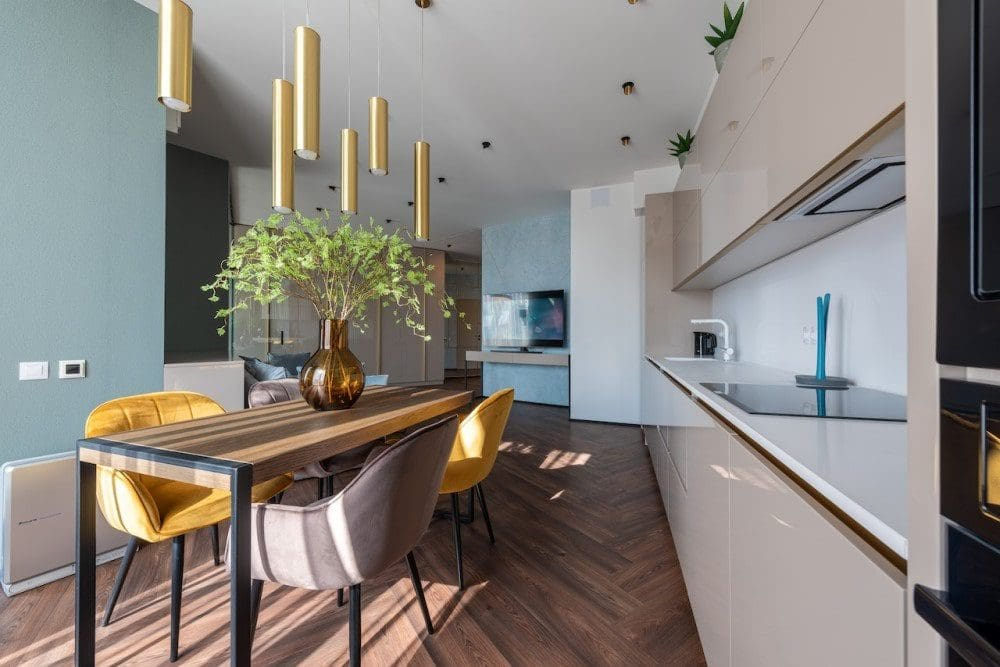 Here are some tips to keep in mind when choosing a color scheme for your kitchen.
Consider the overall style
Before deciding on specific colors, it's important to determine the overall style you want to achieve in your kitchen. There are quite a few styles to choose from, including traditional, farmhouse, modern, and contemporary. Consider the architectural style of your home and the existing elements in your kitchen. For classic Southern charm, warm and earthy tones like beige, cream, and soft yellows can work well. For a more contemporary look, cooler shades like gray, white, or even bold colors like navy or charcoal may work best.
Take natural light into account
The amount of natural light in your kitchen should influence your color choices. Atlanta enjoys abundant sunshine, so if your kitchen receives plenty of natural light, you can go for a wider range of colors. Lighter shades will accentuate the brightness and create an open feel. If your kitchen is lacking in natural light, lighter colors can make the space feel more airy and spacious. You can also incorporate reflective surfaces like glass or glossy tiles to bounce light around the room.
Harmonize with existing elements
Unless you're changing everything in your kitchen, it's essential to consider the existing elements when choosing a color scheme, such as cabinets, countertops, and flooring. If you have wooden cabinets with warm tones, complement them with earthy colors like sage or terracotta. For white or light-colored cabinetry, you have more flexibility to experiment with both bold and neutral hues. Remember to also consider the colors of your appliances, backsplash, and fixtures to ensure a cohesive look throughout the space.
Add accents and texture
While choosing a primary color scheme, incorporating accents and textures can elevate the visual appeal of your kitchen. Consider adding pops of color through accessories like curtains, rugs, or artwork. Additionally, complement the look with textures of materials such as marble, subway tiles, or patterned wallpapers, which can provide visual interest and depth to your kitchen design.
Test samples and seek professional advice
Before finalizing your color scheme, test paint samples and gather material swatches to see how they look in your kitchen's lighting conditions. This will give you a better idea of how the colors will interact and whether they match your vision. If you're unsure about color combinations or need expert guidance, consult your kitchen remodeling contractor who can provide valuable insights tailored to your specific needs.
Selecting the perfect color scheme for your Atlanta kitchen is an exciting process that can transform the heart of your home. Take no shortcuts in the design stage. With careful planning and attention to detail, your dream kitchen is within reach.