Kitchen Remodeling
Bathroom Remodeling
Special Projects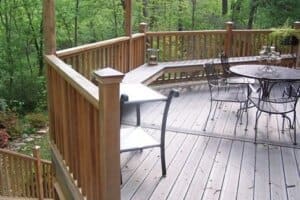 Although Sterling Works specializes in Kitchen and Bath remodeling, we have developed a network of high quality … Click here to see portfolio
Home Remodeling Atlanta – We Specialize in Kitchen & Bathroom Remodeling
A home is so much more than just a place to live; it is an expression of  the life of the homeowner, taking on the personality of its residents and standing as a  reflection of the lives inside. It is from this perspective that Sterling Works approaches all aspects of home remodeling. We are a design, build, and remodeling company in Atlanta, GA, known for meticulous design and quality construction. We specialize in kitchen remodeling and bathroom remodeling.
Kitchen and bath remodeling that blends perfectly with historic intown homes.
Enhance the home you love, to fit the life you live. Step up in comfort, style and function, in a seamless mix of old and new.
As intown homeowners ourselves, we have the same passion for quality as you do.
SterlingWorks home remodelers take pride in crafting every detail, for those looking for an enduring investment rather than the lowest quote. Do you have some ideas, but aren't sure how they'll work for your home remodel?
If you know exactly what you want, we'll bring your vision to life. If you're open to suggestions, we'll offer tempting ideas and solutions.
Check out SterlingWorks on Houzz!
Visit Sterling Works' Houzz Page: Houzz Profile
Before
After
Before
After
Before
After
Before
After
Before
After
Before
After
Before
After
Before
After
Before
After
Since 1997, it has been our job to maintain and modernize our clients' homes, in a bid to enhance their quality of life. Sterling Works strives to build and foster great relationships and create clients for life. A quick glance at our reviews, or a call to a few of previous clients (we highly recommend this!), and you will understand why our customers are consistently impressed with the level of professionalism, courtesy, and cleanliness of our crews.
Sterling Works' talented craftsmen follow a tradition of skill and expertise.  Our understanding of how buildings function has transformed the way we handle each individual project. We apply the same high performance building expertise to each home remodeling project we undertake, making your house comfortable and durable. We focus on exceeding customer expectations. We value our reputation as a construction company  that is  easy to work with, consistent in its communications that will stand behind its work and materials for years to come.
We believe that home improvement and renovation projects are a long term investment. To this end, we value, above all else, successful relationships with our customers. From the minute we meet to discuss your project, we take into consideration how well we will fit as partners for your kitchen or bath remodeling project.
Based in Decatur, Sterling Works serves the surrounding neighborhoods, including Druid Hills, Avondale Estates, Candler Park, Kirkwood, Oakhurst, Virginia Highlands, Morningside, and Brookhaven areas in Atlanta, Georgia. For any inquiries, visit our contact page. Let us take your kitchen and bath remodeling dreams and transform them into a stunning reality for your home
---